Let Us Help
Mel B Digital has done all the legwork to find the best professionals and most trusted resources.
Photography Solutions
Forever Natural Photography is a mother-daughter team! That team is us! Miriam and Alexandra Halliday. Forever Natural Photography started out as Girl with a Camera – Natural Photography, but behind the girl (Miriam) was always Mom (Alexandra). It just made sense, that we should team up and combine both our talents and passion for photography. Years later, we are so happy we did! We definitely agree with the Lego Movie theme song when we are training, learning and photographing together – "Everything is cool when you're part of a team."
Email us at forevernaturalphotography@gmail.com
---
Alternate Tech Solutions
Note- These are companies Mel B Digital has dealt with personally in the past. Your mileage may vary, but we like them.
---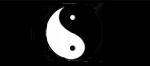 https://www.essentialcs.ca
Essential Computer Services
…can provide on-site and remote (login) help for your computer problems in Victoria BC and the Kaslo BC vicinity.
Services
I can help fix issues with:
Wifi and routers
Trouble-shooting annoying computer problems (Windows and MAC)
New computer purchase (defining your needs and finding the hardware)
Moving your stuff to a new computer
Home networks and printer sharing
Backup software to your computer and/or in the cloud
Links to useful software utilities
Where to get help on the web
Remote Login Services
Specialties
We specialize in electronics repair. Screen, Battery and Board repair of iPhone, iPad, iPod, Mac, MacBook Pro, iMac, Acer, Asus, Dell, HP, Apple, Android, Google, LG, Motorola, Samsung, and more. Mail-in or drop by our location.
History
Established in 2012.
We're a small development firm that saw a need for specialized phone repair. The Repair Factory was born to help keep devices from the landfill and offer the people of the Kootenays a reliable full-service repair service.
Specialties
Mountain Mac Solutions provides an assortment of computer/tablet/phone based services to home and small business users. In the ever-changing world of technology, the idea of current support is fragmented. Mountain Mac Solutions understands that the current home and small office environments have mixed technology.
From a passion of technology Mountain Mac Solutions was born. The company is owned by Johnathan Heckbert, a certified Macintosh & iOS technician.